Library Brehm Foundation
Library Brehm Foundation

The Brehm Library, which was incorporated into a foundation established jointly with the Waldeck-Frankenberg district in 1990, is located in the west wing of the Arolsen Residence Palace. It is named after the Zurich-born collector and benefactor Adolf Brehm (1927-2022) - and not only shows his wide-ranging fields of interest, but also provides an overview of the intellectual and cultural heritage of all German-speaking people on the basis of contemporary originals. The history and culture of the German-speaking world are the focus of the collections - both the books and the other museum exhibits such as maps, portraits, art objects. The aim is to convey an understanding of the book as a cultural document as a mediator of intellectual as well as an object of artistic and craft work.
The focus of the more than 44,000 volumes is on German intellectual and cultural history from the early modern period to the present. With few exceptions, these are exclusively first printings, important single printings, as well as rara and rarissima. All volumes are in an optimal state of preservation. In addition, there is a considerable number of valuable manuscripts including medieval charters, handwritten chronicles, poetry manuscripts and other autographs.
The Foundation's holdings also include antique furniture, Viennese clocks from around 1800, lamps from German Bohemia and Gdansk, craft surveys from around 1800, maps and city views of the Old Kingdom from Alsace-Lorraine to East Prussia, from Switzerland to Burgenland, screw talers from 1815, portraits, sculptures/medallions, wall hangings, printing blocks, mummy prints, a collection of notgeld and art objects, which form a cohesive ensemble with the library. The show library, one of the most important non-governmental libraries in the whole German-speaking area, is a self-contained whole representing its intellectual and cultural heritage in a historical ambience.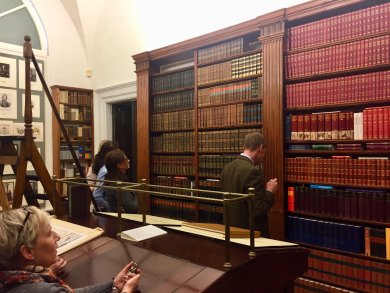 Guided tours of the library
For interested visitors, expert tours of the Brehm Library are offered. It addresses interested laymen as well as specialist scientists.
Learn more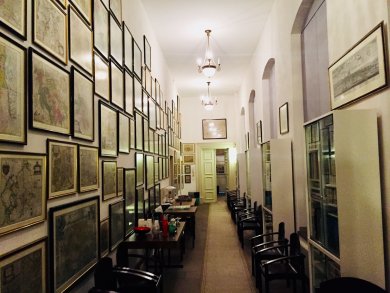 Exhibition "Treasures of the Brehm Foundation
A special exhibition will be held from March 18 to May 21, 2023, featuring a selection of books, maps, and art objects from the Brehm Foundation.
Impressions from the library Brehm
35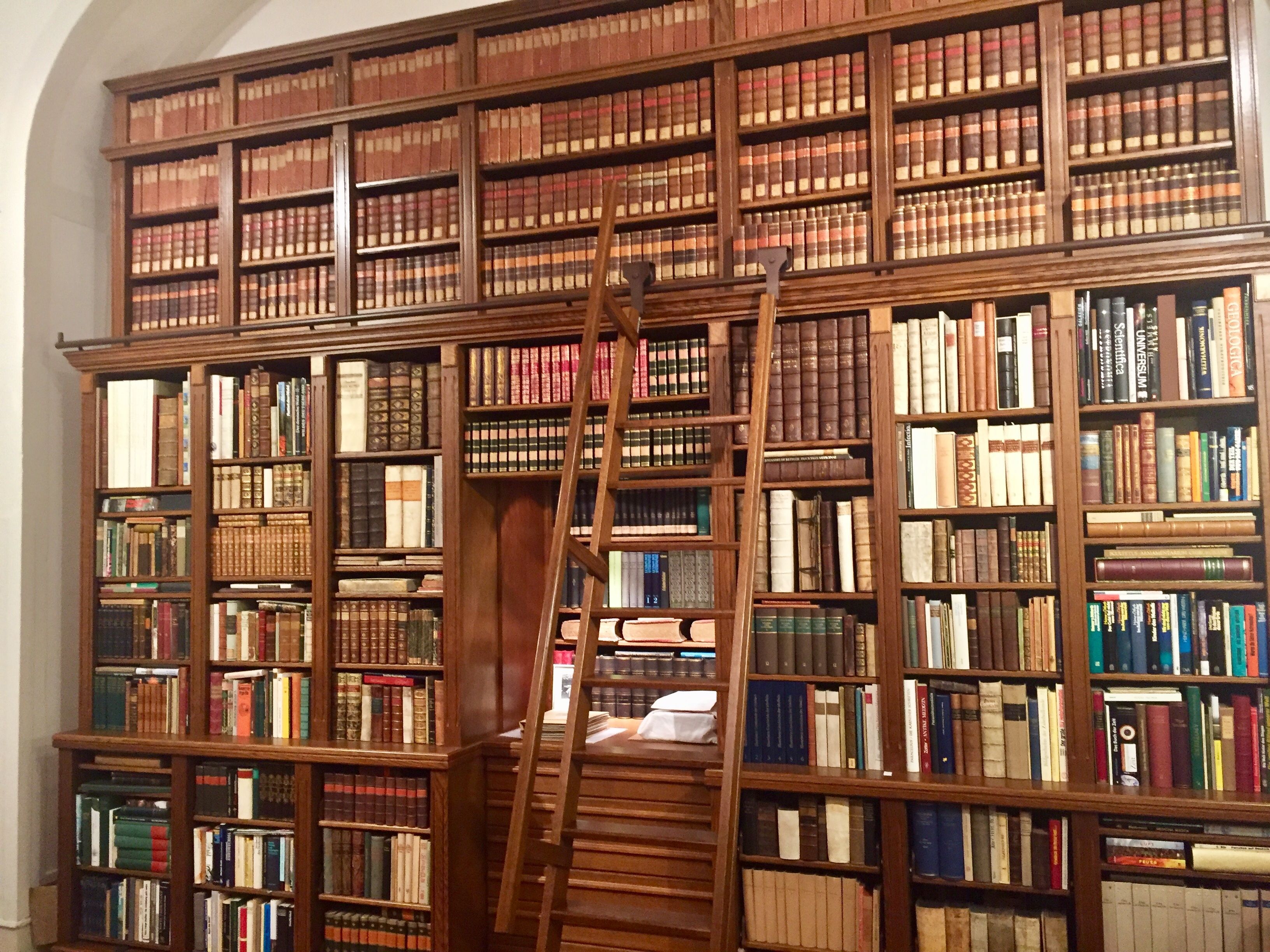 Chronology of the development and activities of the Brehm Foundation
The Swiss Adolf Brehm has transferred his books, maps and art objects into a foundation with the district. Here is an overview of the milestones of the development.