Theatre Week Korbach
Theatre Week Korbach

The Korbach Theatre Week is the oldest amateur play festival still in existence in Germany and has been organised by the district of Waldeck-Frankenberg in the Hanseatic and district town of Korbach every May since 1949 - and brings together young actors from all over Germany.

The festival is supported by the Förderverein Theaterwoche Korbach, which actively works to preserve the traditional event - also financially, because it has an enormous influence on the school and amateur theatre scene in Germany.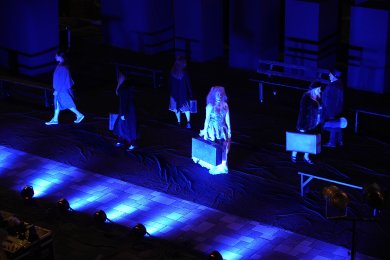 Theatre Week 2024
In 2024, Theatre Week will take place from 6 to 11 May - and for the 75th time.
Learn more

Impressions of the past years