Theater week Korbach
Theater week Korbach

The Korbach Theater Week is the oldest amateur play festival still in existence in Germany and has been organized by the Waldeck-Frankenberg district in the Hanseatic and district town of Korbach every May since 1949 - bringing together young actors from all over Germany.

The festival is supported by the Förderverein Theaterwoche Korbach, which actively works to preserve the traditional event - also financially, because it has an enormous influence on the school and amateur theater scene in Germany.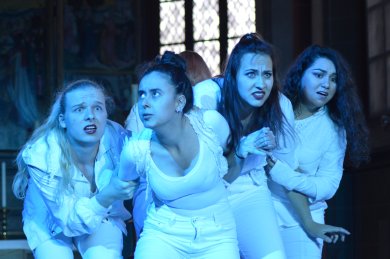 Theater week 2022
After two years of Corona break, the theater week in Korbach will take place again from May 23 to 28. Here you can find information about the schedule and the program of events.
Learn more

Impressions of the past years