Waste Management
Waste Management

As a high-performance partner for citizens, municipalities belonging to the district and commercial enterprises, the waste management service of the Waldeck-Frankenberg district stands for environmentally conscious, resource-saving disposal and recycling of the waste of around 170,000 people. In addition, waste containing harmful substances is collected and disposed of. This is collected twice a year as part of a mobile collection service.

Avoidance and recycling are the goals of modern waste management by the specialist service. A good two thirds of all waste from households is recycled in Waldeck-Frankenberg. Currently, more than twelve different types of recyclable materials are collected here. For years, biowaste and tree and shrub cuttings have been processed in the district's own composting plants. Furthermore, an acceptance facility has also been created for soil and construction waste as well as waste wood.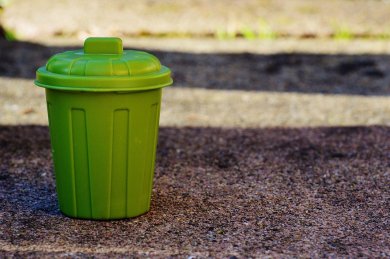 Disposing of hazardous waste: tour schedule of the hazardous waste truck
In spring and fall, collection vehicles are once again on the road in Waldeck-Frankenberg to accept hazardous waste. This is a convenient way for citizens to dispose of them properly.
Learn more

Opening hours of waste disposal facilities:
Note: The last acceptance is always 15 minutes before closing.
Monday till Thursday

8 a.m. to 12:30 p.m.
1:30 p.m. to 4 p.m.
Friday
8 till 13.30

Monday through Thursday
8 a.m. to 12:30 p.m.
1:30 p.m. to 4 p.m.
Friday
8 till 13.30
Monday through Thursday
8 a.m. to 12:30 p.m.
1:30 p.m. to 4 p.m.
Friday
8 to 12.30
13.30 to 14.30