Language support for refugees
Language support & accompaniment for refugees

In order to provide refugees from Ukraine with the best possible language support, the district is working on various projects to promote language skills. On the one hand, it is looking for volunteer language guides to assist Ukrainians in their dealings with the authorities. On the other hand, it is currently working with local education providers to offer language courses for refugees. In particular, the aim is to find out how many people are interested in taking a language course. Teachers are also being sought.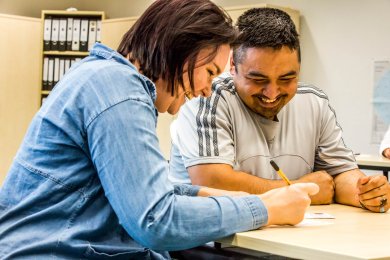 Volunteer language guides wanted
The district is looking for language assistants to support Ukrainian refugees in their dealings with the authorities.
Support now!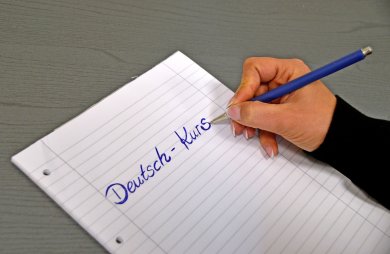 Language courses for people from Ukraine
Together with the local educational institutions, the district would like to organize a language course program - and is currently determining the needs.
Interested in a language course?